China Embassy Attestation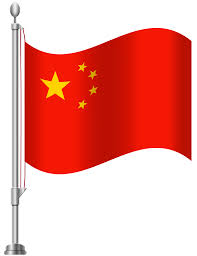 If you are seeking an Employment in China or Applying for China work visa your Educational Certificates should be attested by the China Embassy. All the documents issued in India will be attested by China Embassy in New Delhi.
Many Indian nationals are moving to China due to the immense Job opportunities. The Authentication of documents at the China Embassy in India becomes a must for this since it authenticates the information provided in the documents to be true and seals to be genuine.
Travelgulf Tours will help you to find the best possible way to get all Certificate Attestation process hassle free. We can process all your Educational and Non Educational Documents with the following procedure from China Embassy in India.
Step 1) HOME AUTHTHENTICATION/HRD is done from the State from Where the Certificate is issued
Step 2) MINISTRY OF EXTERNAL AFFAIRS from Delhi (MEA)
Step 3) CHINA EMBASSY ATTESTATION
PROCESS FOR NON EDUCATIONAL CERTIFICATES (HRD/MEA EMBASSY)
OPTION 1)
Step 1) HOME AUTHTHENTICATION/HRD is done from the State from Where the Certificate is issued
Step 2) MINISTRY OF EXTERNAL AFFAIRS from Delhi (MEA)
Step 3) CHINA EMBASSY ATTESTATION
OPTION 2)
Step 1) Sub Divisional Magistrate (SDM) will be attested from Delhi in the place of State HRD
Step 2) MINISTRY OF EXTERNAL AFFAIRS from Delhi (MEA)
Step 3) CHINA EMBASSY ATTESTATION
PROCESSING TIME:
NORMAL PROCESS: 20 TO 25 WORKING DAYS
URGENT PROCESS: 10 to 12 WORKING DAYS
Please Contact our Office for More information